DIY Pest Control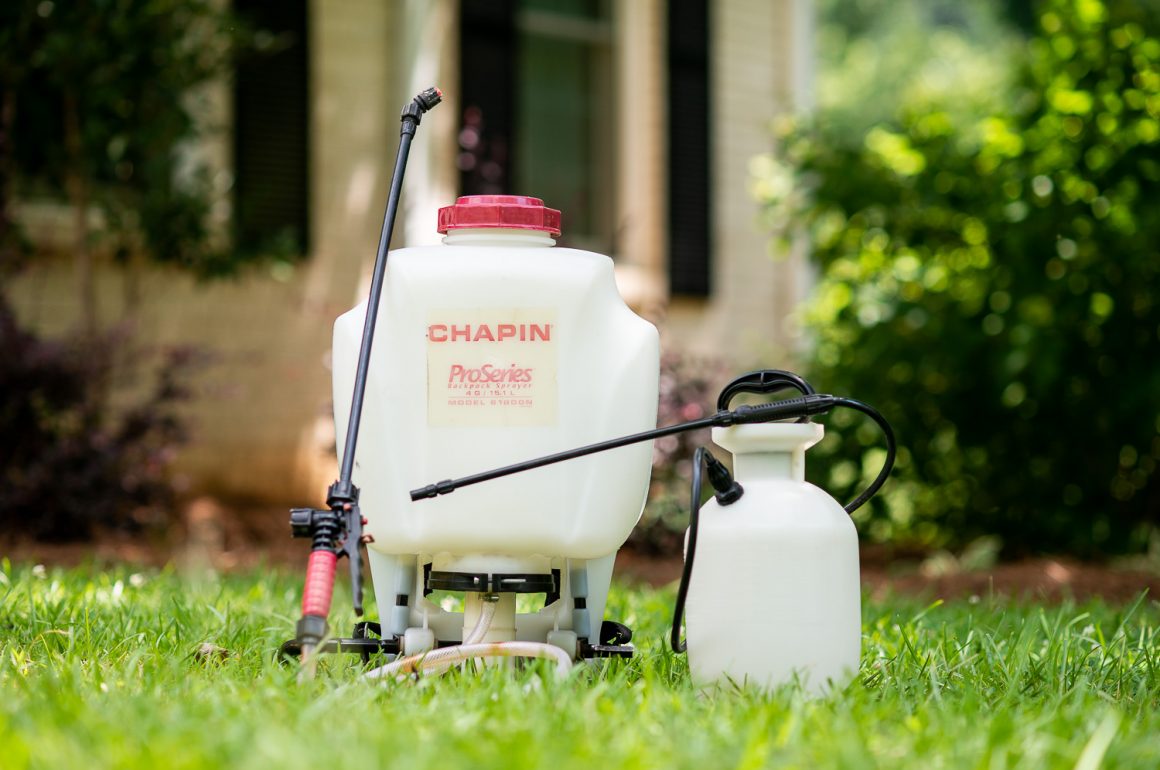 Last Updated on July 29, 2022 by Tim Harman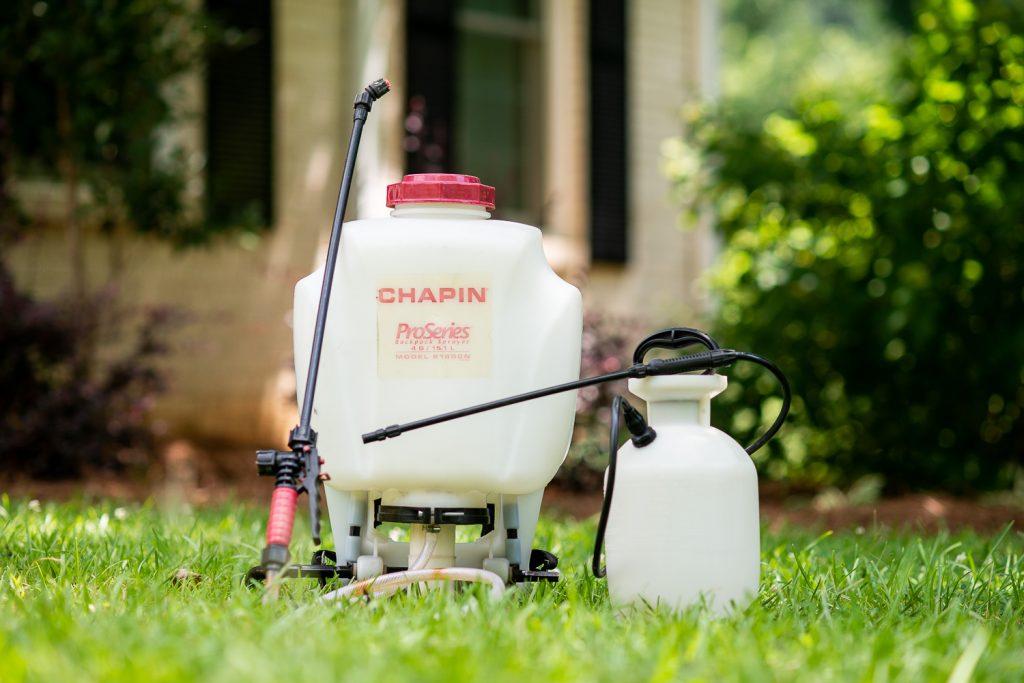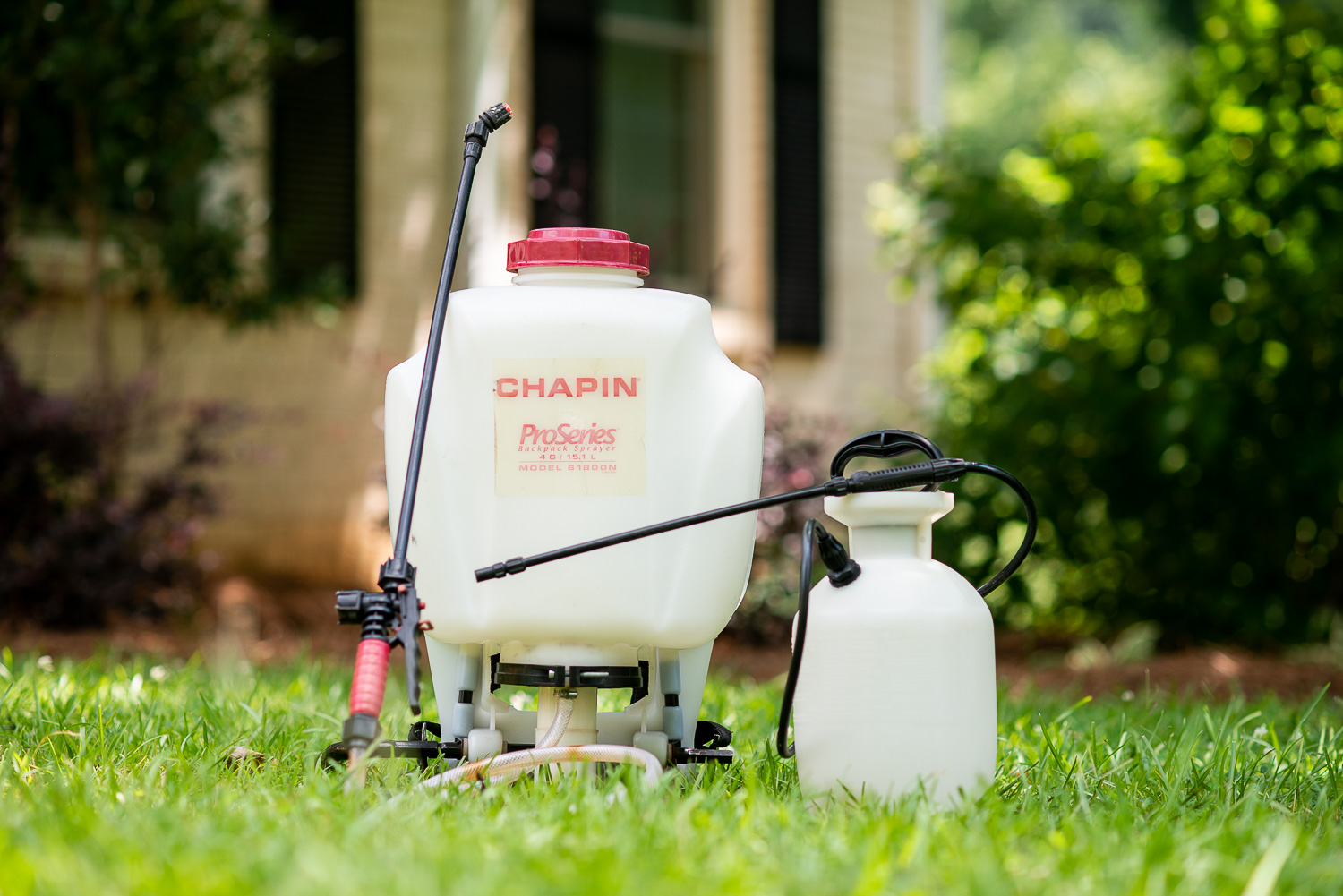 I fired my pest control company years ago, and you should too! I DIY pest control and have saved THOUSANDS! All the pesticides I use and link to in this post are pro-grade that you can legally buy online and use on your property. In this how-to-do-your-own-pest-control tutorial I'll tell you exactly what to get, the mix ratio, how to apply it, and how often it should be done. Do-it-yourself pest control is one of the easiest homeowner tasks out there. It's also a fantastic way to cut your monthly budget.
Disclaimer: I am not a pest control professional. Check with your local laws and regulations regarding diy pest control. Also, I live in the great state of Georgia. My advice on what to use mostly applies to those in the southern United States.
QUICK REFERENCE GUIDE
*this post contains ads and/or affiliate links
---
FOR THE EXTERIOR OF YOUR HOME
Taurus SC (78oz), 9.1% Fipronil
Taurus SC is the generic version of what most of the pros use, Termidor.  It has the same exact active ingredient, Fipronil.  It's also the same concentrate at 9.1%.  Taurus SC will kill dead a plethora of bugs you don't want in your house: ants, beetles, black widow spiders, box-elder bugs, brown recluse spiders, centipedes, cluster flies, cockroaches, house crickets, millipedes, pill bugs, silverfish, termites, and more!  You will be more than well-taken-care-of with this stuff.  I get the larger 78oz size.  It's a better value and is said to have a shelf life of approximately 5 years when stored away from direct sunlight.  It also comes in a smaller 20oz bottle.
Note: For this post I'm only discussing on-going treatments. If you've never had an initial termite treatment (or what would start a termite bond), then you should consider the trench-and-fill method. The pros dig a small trench around the perimeter of your foundation and fill it with lots of this amazing death liquid. I already had a previous initial termite bond treatment done on my house, so I didn't do that at first. If your house has never been treated, you should definitely consider doing the trench-and-fill method as your first treatment.
You can get more info directly from the manufacture, here.
HOW TO APPLY | HOW MUCH | HOW OFTEN
For my perimeter barrier application, I use a backpack sprayer. I've had the Chapin 61800 4-Gallon since the spring of 2010, and it's been great. I've had to take it apart once to clean it out and lube up the pump. At the price I paid (it's currently about the same, 8 years later) and the number of years it's lasted, it's made the cost of ownership so super low. You could always use a cheap hand-held pump sprayer, but backpack sprayers hold more liquid and distribute the weight on your back making them way easier to carry. I think if it crapped out on me tomorrow I'd upgrade to the Chapin 61900 4-Gallon.
Starting at ground level, you'll want to spray 2-3ft out from the house and 2-3ft up the side of the house. If you have mulch or other ground cover, you may consider getting up underneath it to make contact with the soil. You can use the tip of the spray nozzle a bit to move your material out of the way enough to get to the soil. Don't spray too much that you get run-off, but also don't be stingy. Ideally, the liquid should soak into the soil a bit. Also make sure to hit around doors, windows, and any cracks or crevasses.
I typically spray about 2-2.5 gallons at my house for one treatment. I have an old ranch with about a 2,000 sq ft footprint. Your mix ratio should be .8oz-1oz per 1 gallon of water. The bottle actually comes with a convenient built-in measuring cup. I use an old gallon jug and mix each gallon individually and then pour it into the backpack sprayer tank. That way I ensure I'm getting the correct mixture.
When I first started doing my own pest control I would do the exterior perimeter quarterly, but now I think I've cut back to 2-3x per year.  It does such a good job that my interior treatments (see below) have lessened to near zero over the years.  Taurus SC is an amazing product!
FOR THE INTERIOR OF YOUR HOME
D-Fense SC, 4.75% Deltamethrin
D-Fense SC is perfect for indoor use. It's completely safe for kids and pets when used as directed (see below). It's even approved to be used in food handling areas. It's a great all-around insecticide and has a 2-3 month residual effectiveness. This stuff will kill a plethora of crawling things you don't want anywhere near the inside of your house.
You can get more info directly from the manufacture, here.
HOW TO APPLY | HOW MUCH | HOW OFTEN
For the inside of our house I use a small hand-held pump sprayer. It's cheap and it does the job. The smaller sprayer will offer a higher degree of control and will keep your inside insecticide clearly separated from your outside insecticide. A gallon mix of this goes a long way, so when you don't use it all, you can keep your left-overs in its own dedicated sprayer. When spraying, you want as fine a mist as your sprayer will do. You want a spot-treatment, not a broad application. Spray the perimeter of each room as well as around exterior doors and windows. Don't be afraid to spray carpet or other fabrics. It won't hurt anything and is harmless once dried. With your first treatment, you may consider removing items from your kitchen cabinets and spraying inside. Let it all dry before putting everything back. Like I mentioned above, if you do a decent job of keeping up with your outside spraying, then you'll rarely need to spray inside. In fact, I haven't done a full interior treatment of our home in over a year!
Your mix-ratio should be about 1 oz per gallon of water. For a typical 3 bed/ 2 bath house you're likely only going to use 1/2-3/4 of a gallon for a full spot-treatment. Remember, you're going for a fine mist not blasting the stuff everywhere. When you first start doing your own pest control, you'll be doing this interior treatment quarterly.
You can save your leftovers right in your sprayer. You'll need to shake it back up as the product likes to settle when it sits for a long time. Make sure your sprayer is sealed up tight, the pressure has been released, and it's up and out of the reach of children. You might also consider labeling the sprayer so everyone knows what's inside. May I suggest labels such as, "ULTIMATE BUG DEATH" or "THIS IS NOT MILK – IT'S POISON". Getchu some D-Fense SC!
FOR YOUR YARD
Bifen I/T is amazing for control of mosquitoes, fleas, and ticks in your yard. Bifenthrin is one of the main insecticides the professional mosquito control companies use. It's the same as Talstar, only cheaper. As with the other insecticides I've referred to, Bifen I/T will kill tons of pests not just mosquitoes, fleas, and ticks. Please note: Bifen I/T is non-selective. Meaning, it'll kill the good (pollinators) along with the bad. Never spray this stuff on flowering plants.
You can get more info directly from the manufacture, here.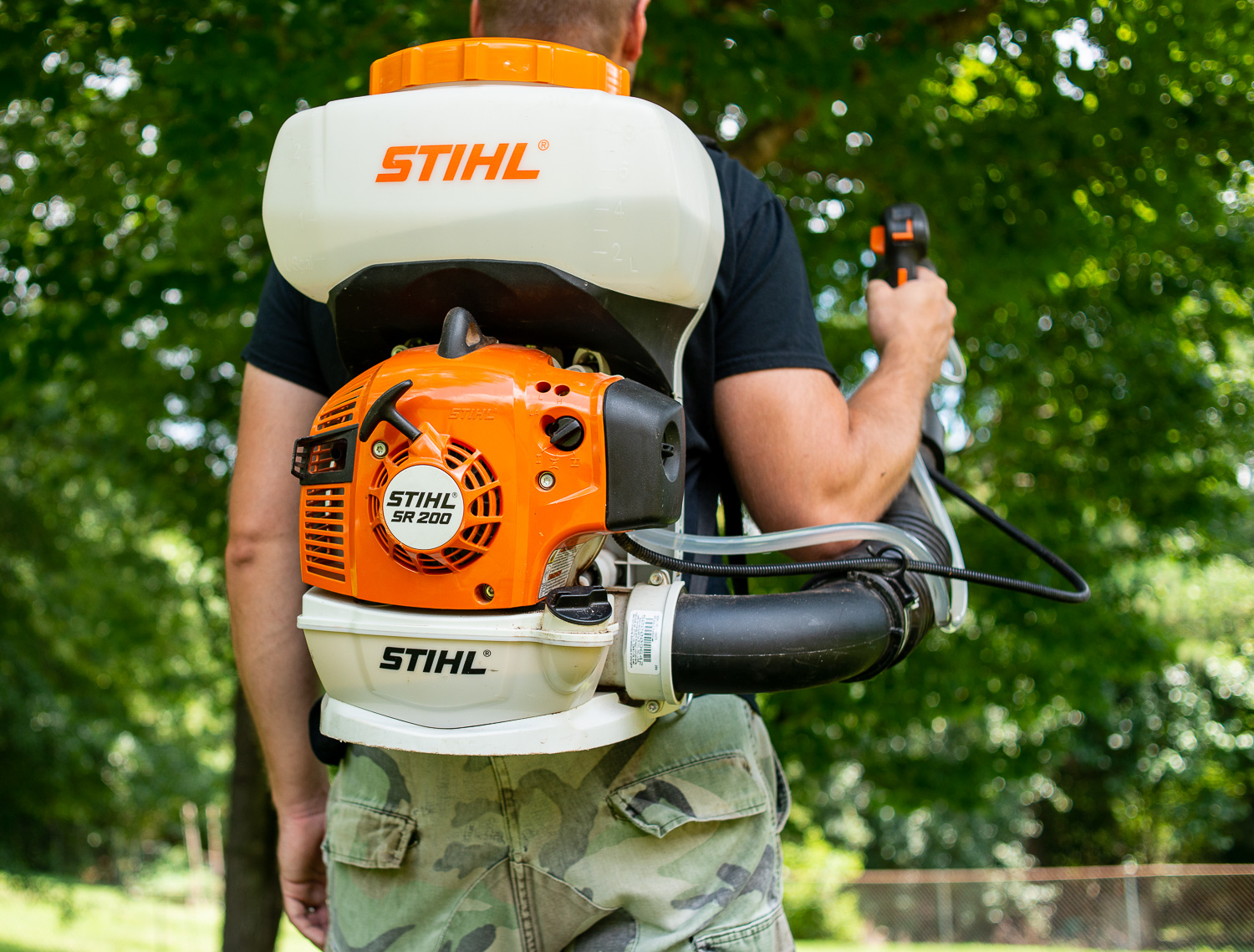 HOW TO APPLY | HOW MUCH | HOW OFTEN
I really only use Bifen I/T during the warmer months of the year, especially summer. I use it solely for its mosquito-killing capabilities. A few years back I decided to invest in a Stihl SR200, just like the pros use. It's expensive, but if you're already paying for special mosquito treatments spring-fall every year, then this thing will definitely pay for itself. It also doubles as a decent regular blower. Other than the known leak issue with this sprayer (just an annoyance), I've had zero issues. Stihl don't make junk. Special thanks to my son, Luke for shooting the image above. Fact: I've been wearing those camo shorts since c. 2001.
Your mix-ratio for Bifen I/T should be about 1 oz per gallon of water. When spraying, you'll want to target trees, shrubs, and dense vegetation. Try your best to get the product on the underside of the leaves. Mosquitoes like to hang out there. It'll also help prevent it from washing away with the rain as easily. For a full treatment I typically spray the grass, tree trunks, all up under any/all leaves that I can get to (nothing that is flowering), around and on our patio, and some on the house and the soffits. When sprayed with good coverage and provided it hasn't rained a ton, one treatment can last about 2-3 weeks at the height of mosquito season. Note: I do wear a respirator when spraying with this. If the wind shifts, there's a chance it could come back towards you.
Now, you may have just checked out the price of the Stihl SR200 and thought, "Heck no, too expensive." No worries, the backpack pump sprayer I listed above will still be effective. You won't have near the reach or broad application, but it's still worth doing to cut down on your mosquitoes. Try your best to cover all the areas I mentioned, and you should notice a sharp decline in your mosquito population.
Last but not least, never leave standing water anywhere in your yard! You're creating mosquito maternity wards by doing so!
---
I hope this post has inspired you to DIY pest control! Please take a minute and share this post with your friends. Thanks!
---
*This post contains ads and/or affiliate links. I may be compensated by advertisers. Read more here.
---