Heavy duty steel garage cabinets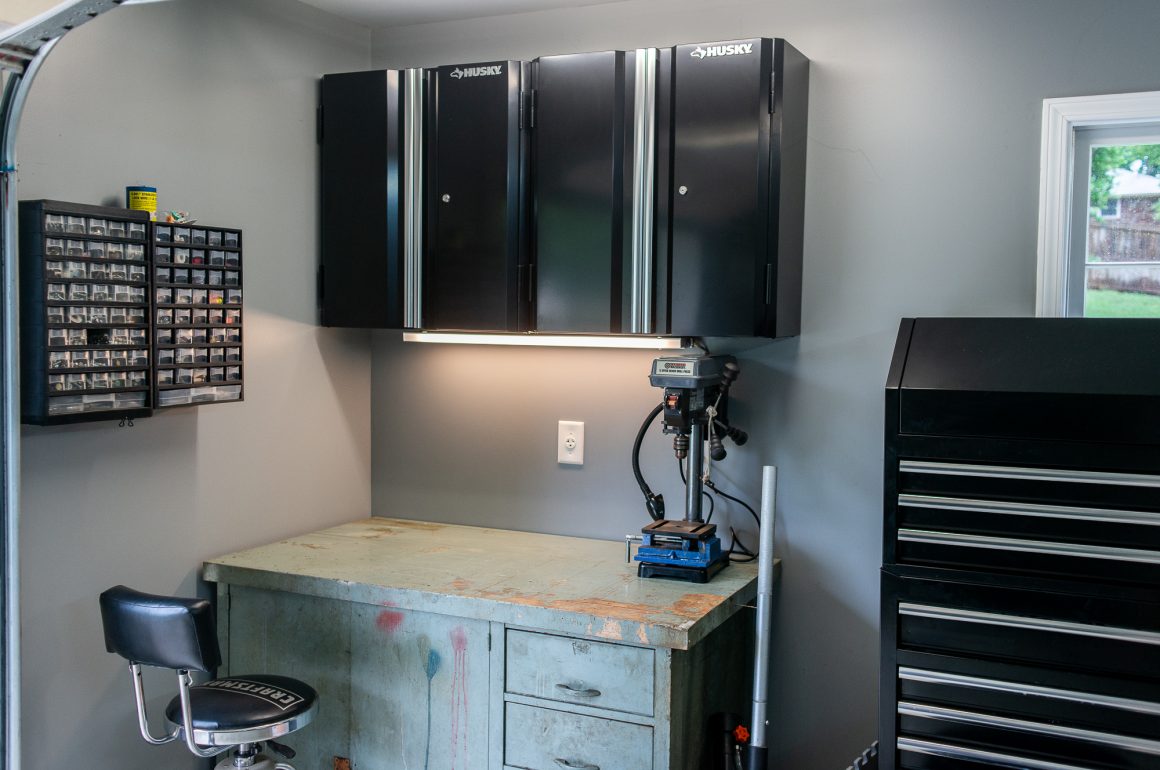 Last Updated on January 28, 2021 by Tim Harman
I just installed some new heavy-duty steel garage cabinets that I got at Home Depot. My old garage cabinets were worn, tired, and didn't match my black tool cabinet and lockers. They were really more suited as cheap cabinets for a laundry room. The humidity fluctuations in my garage caused the shelving to warp slightly. No bueno. I needed something strong that would last the test of time.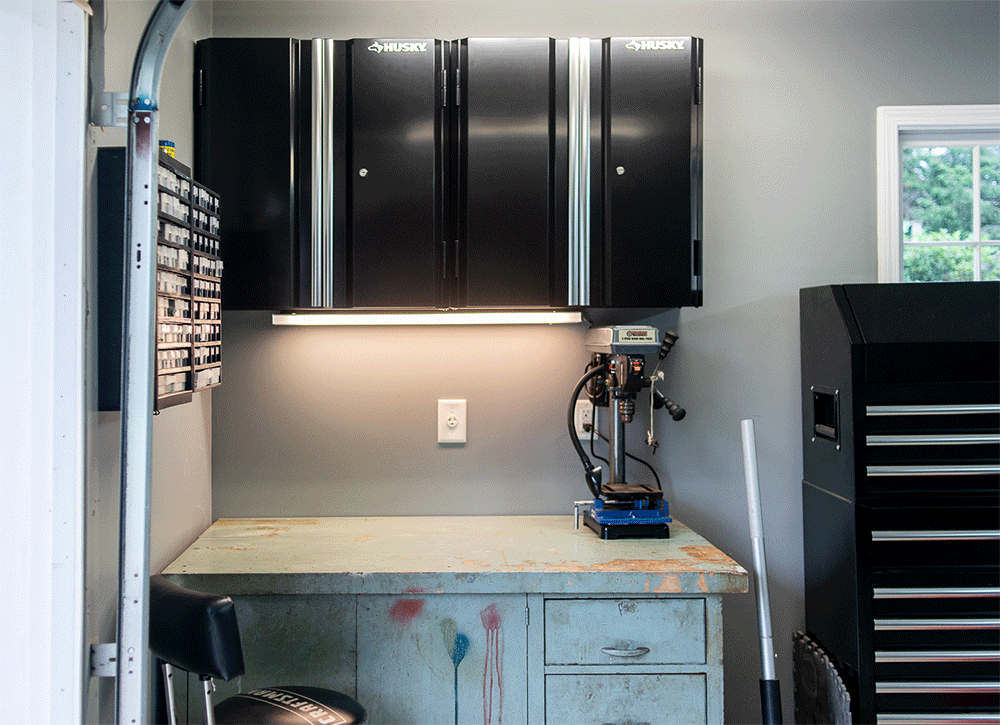 Enter, Husky garage cabinets.  I recently upgraded my tool storage with this nice Husky tool chest combo (mine is now discontinued, but this is similar) from Home Depot, so I decided on Husky cabinets to match.  Love these cabinets!  I was very pleased with the overall build quality of these cabinets.  I've got no doubt they'll last until I'm wheeled out on a stretcher.  They were also super easy to assemble.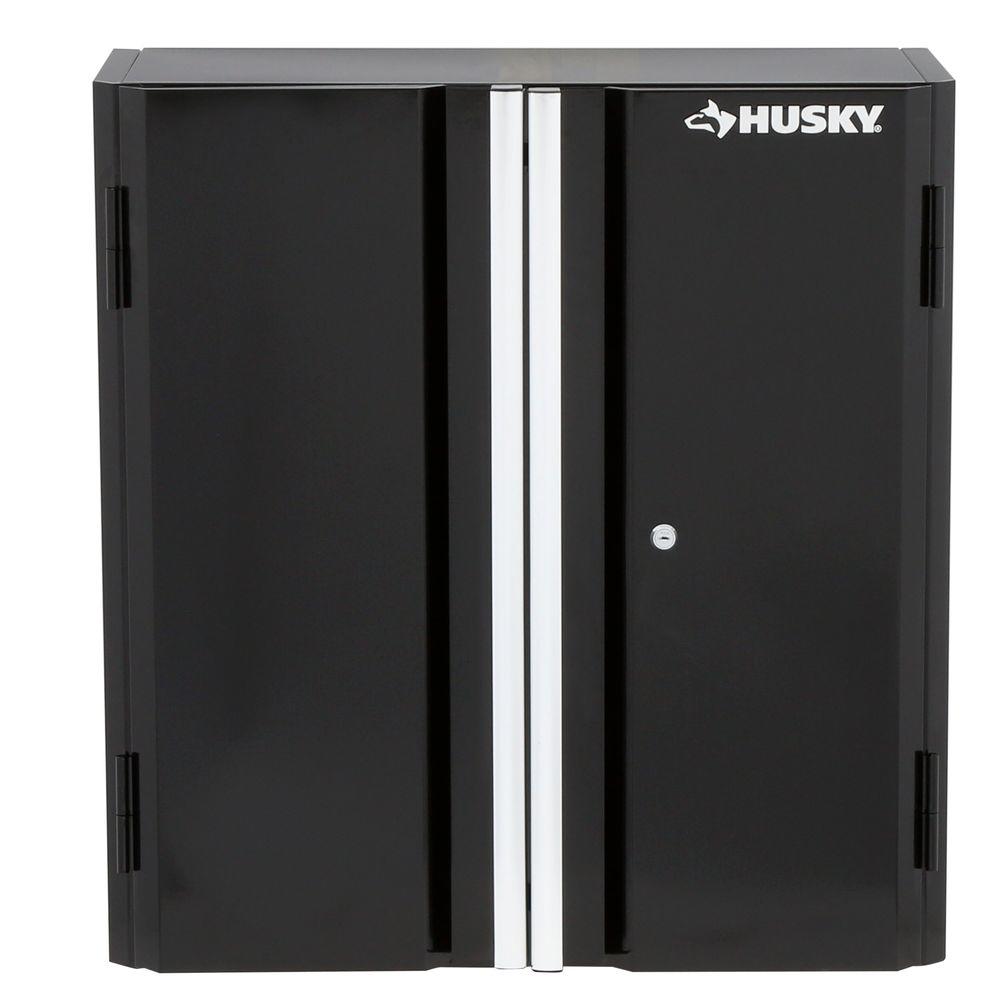 *this post contains ads and/or affiliate links

The old cabinets. FYI, my workbench you see in these images is getting a facelift soon.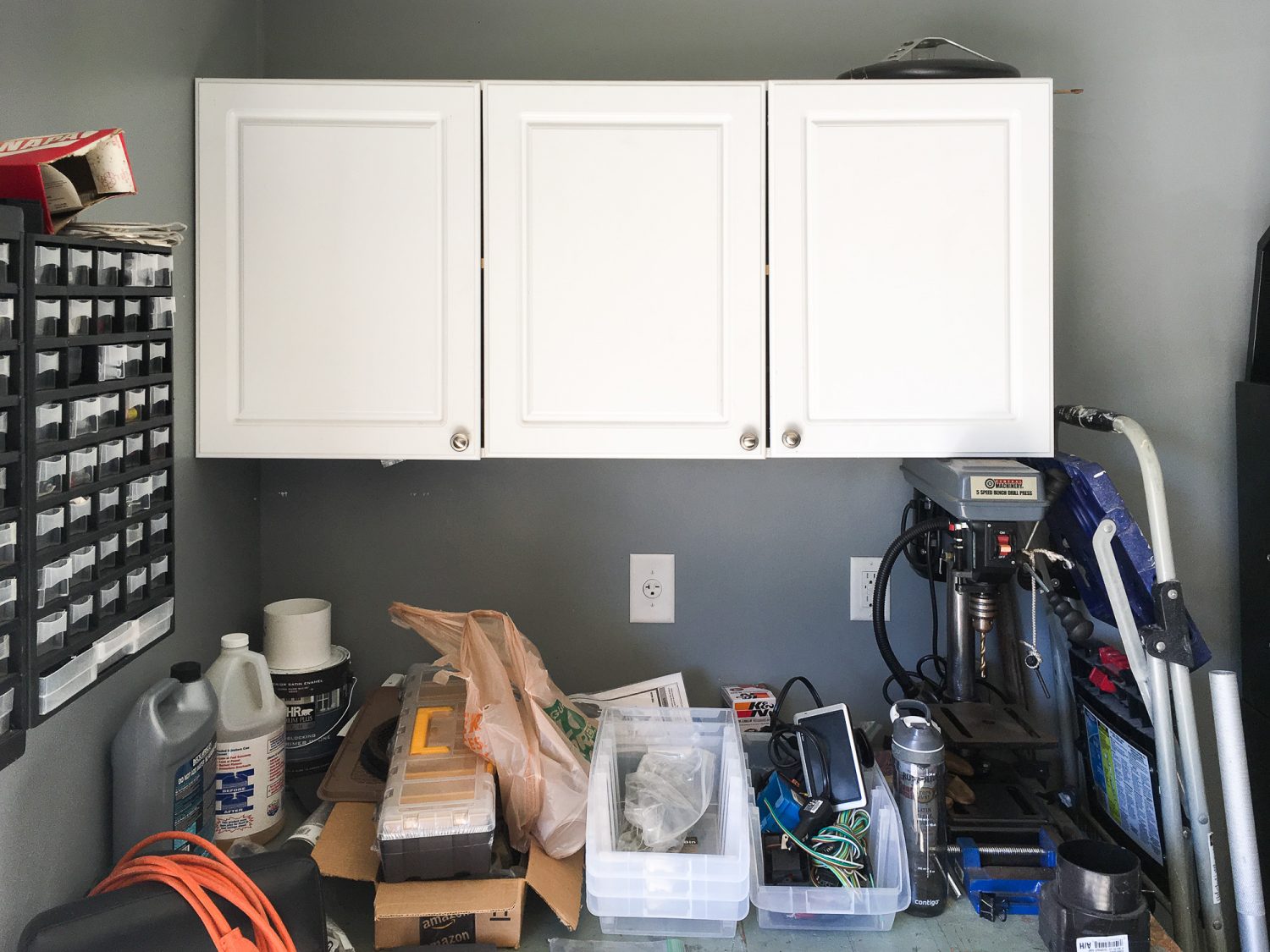 Out with the old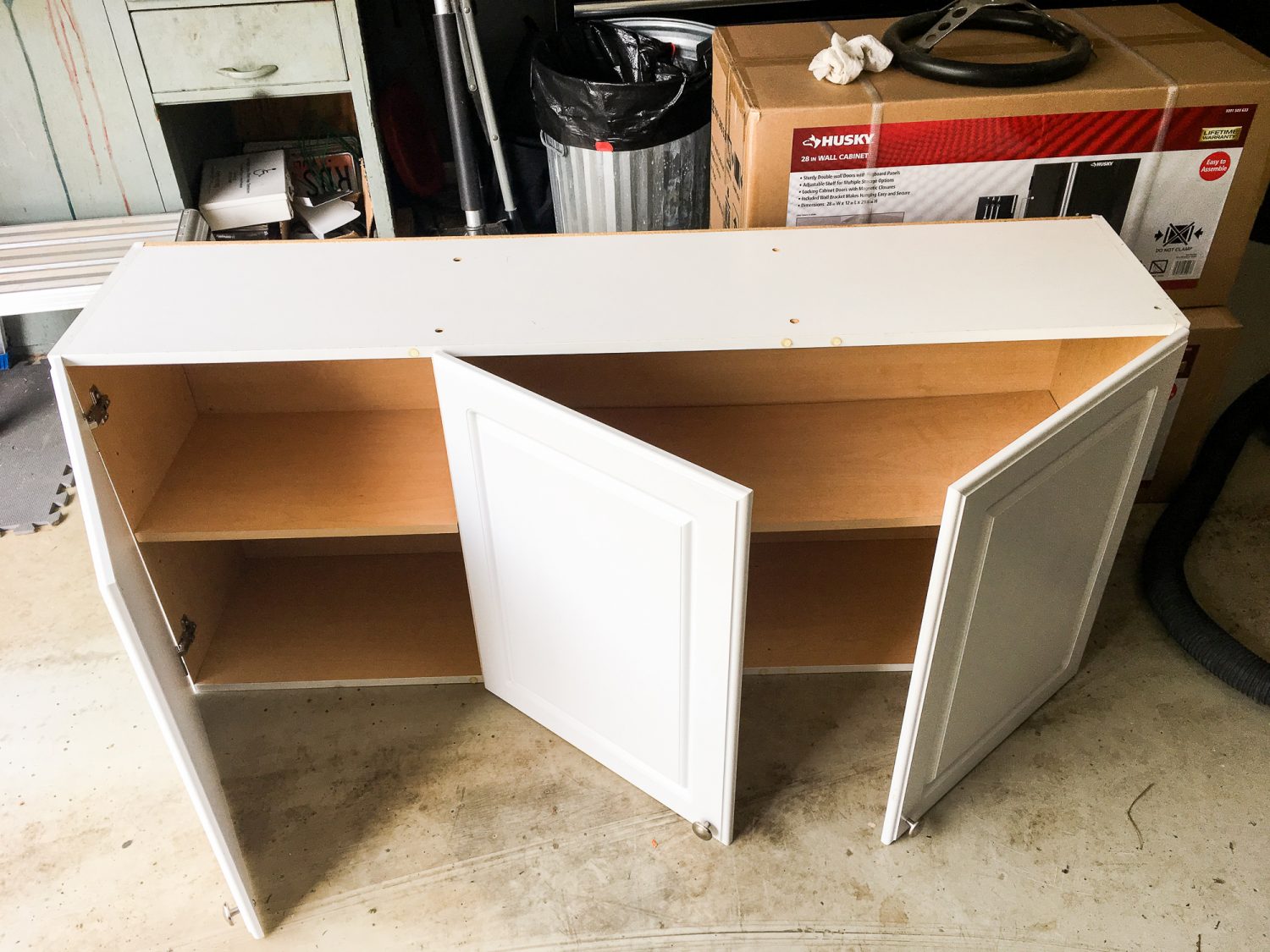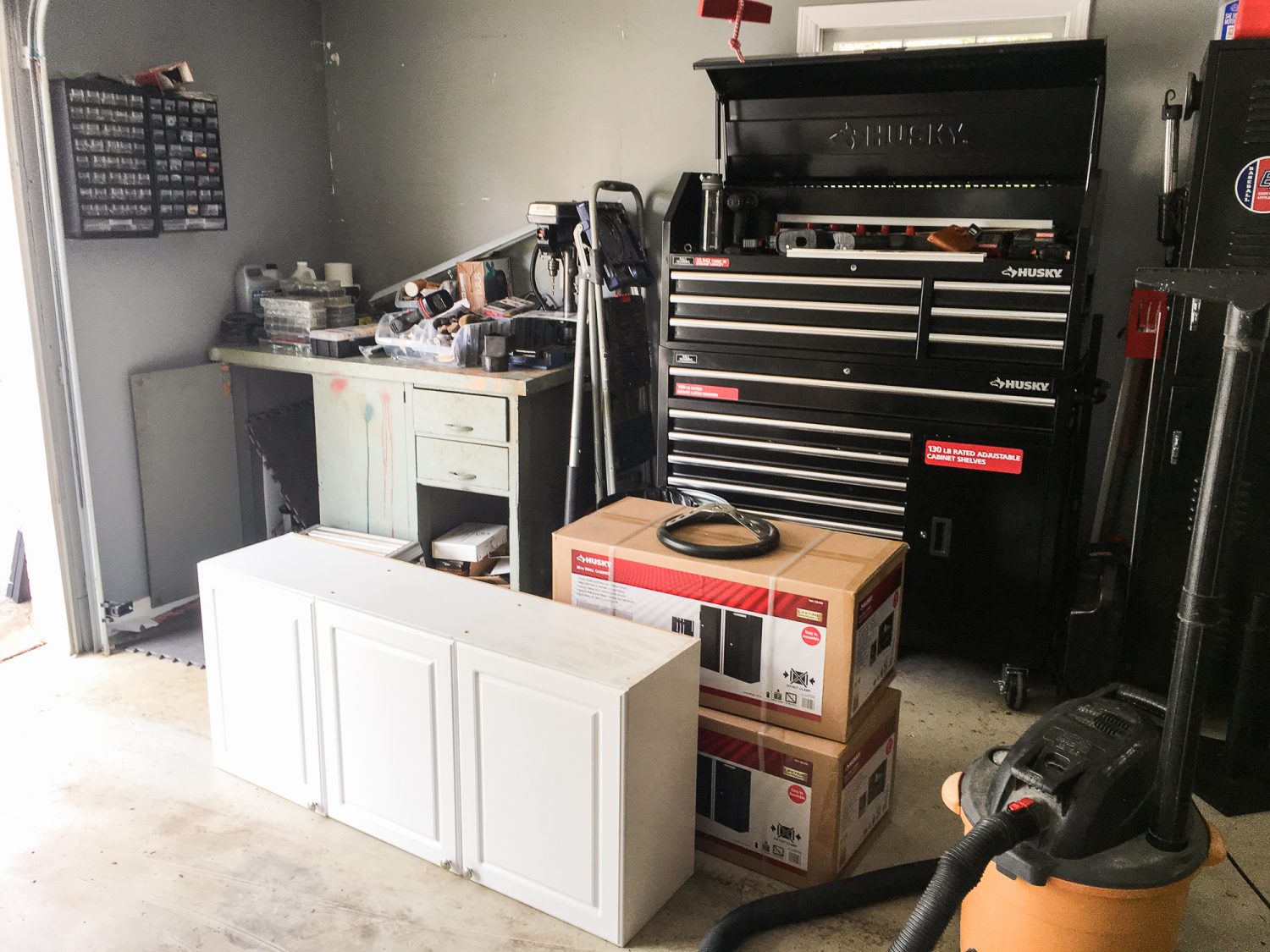 Here's all the pieces laid out for one of the new Husky cabinets.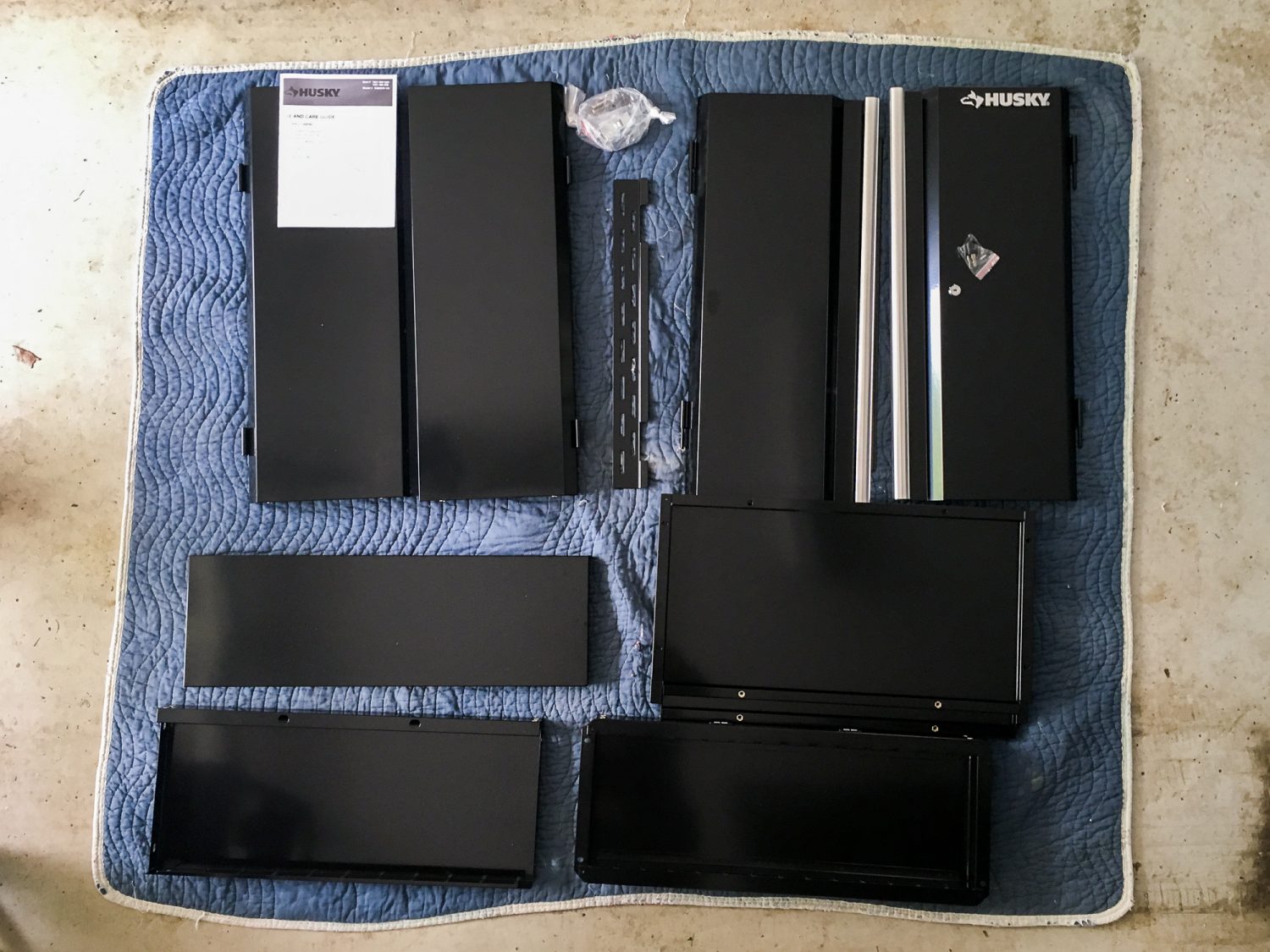 You'll want to have a large floor area to assemble these. Some reviewers said the doors didn't line up right. Mine were just fine. I think the misalignment that others experienced may be the result of two factors – 1. They tightened everything as they were going. Don't do that; you'll need to align everything then do the final tightening. and 2. They may not have being working on a flat surface when assembling. It's also a good idea to cover the floor with a an old blanket to prevent any dents/dings/scratches should you drop something during assembly. Follow the directions – it's a breeze. There were a couple time consuming screws that were in hard-to-reach spots, but it wasn't bad at all. I also liked the steel cleat method of hanging the cabinets. It provides really strong support when secured into studs and makes it easy to hang by yourself.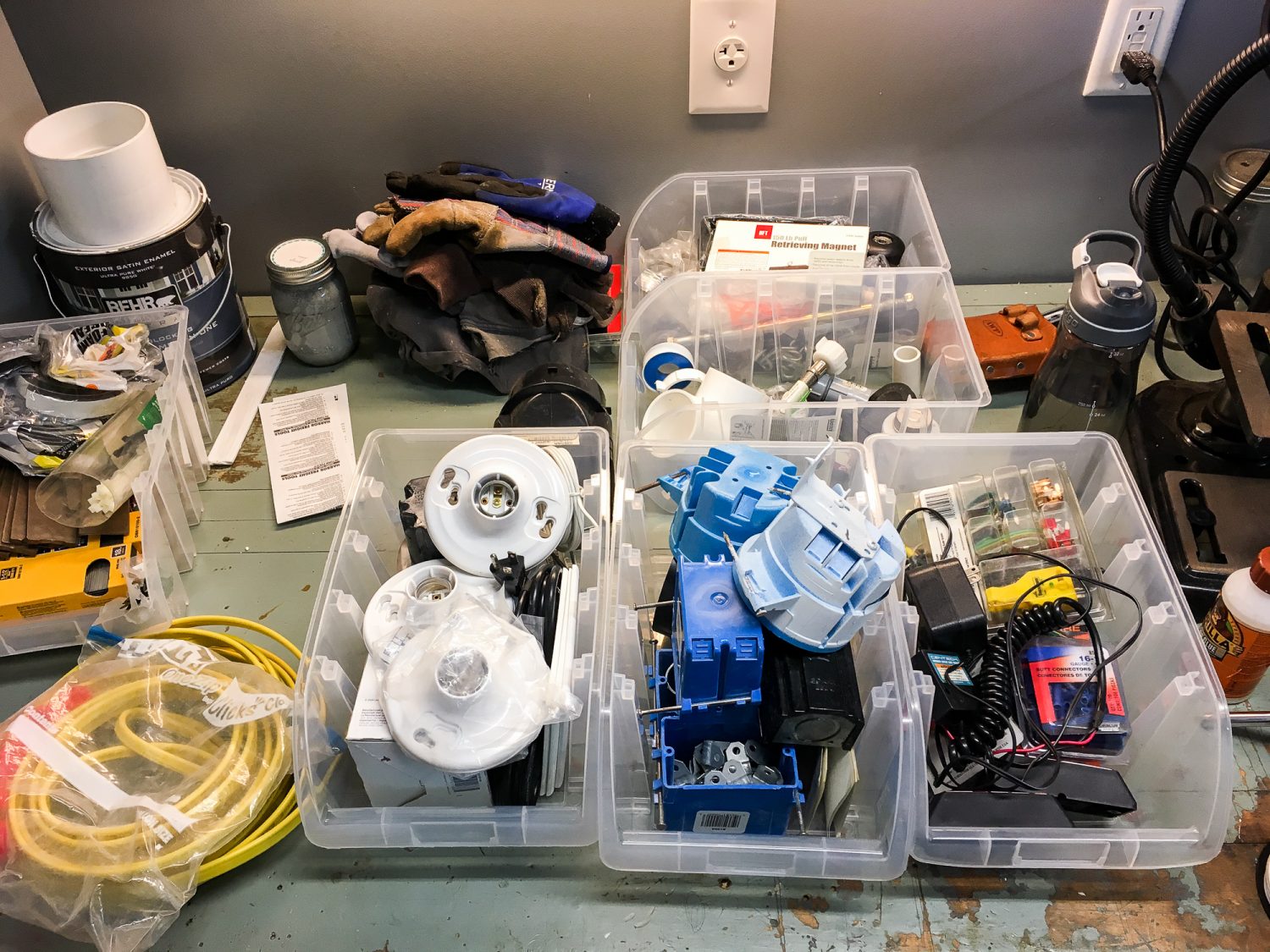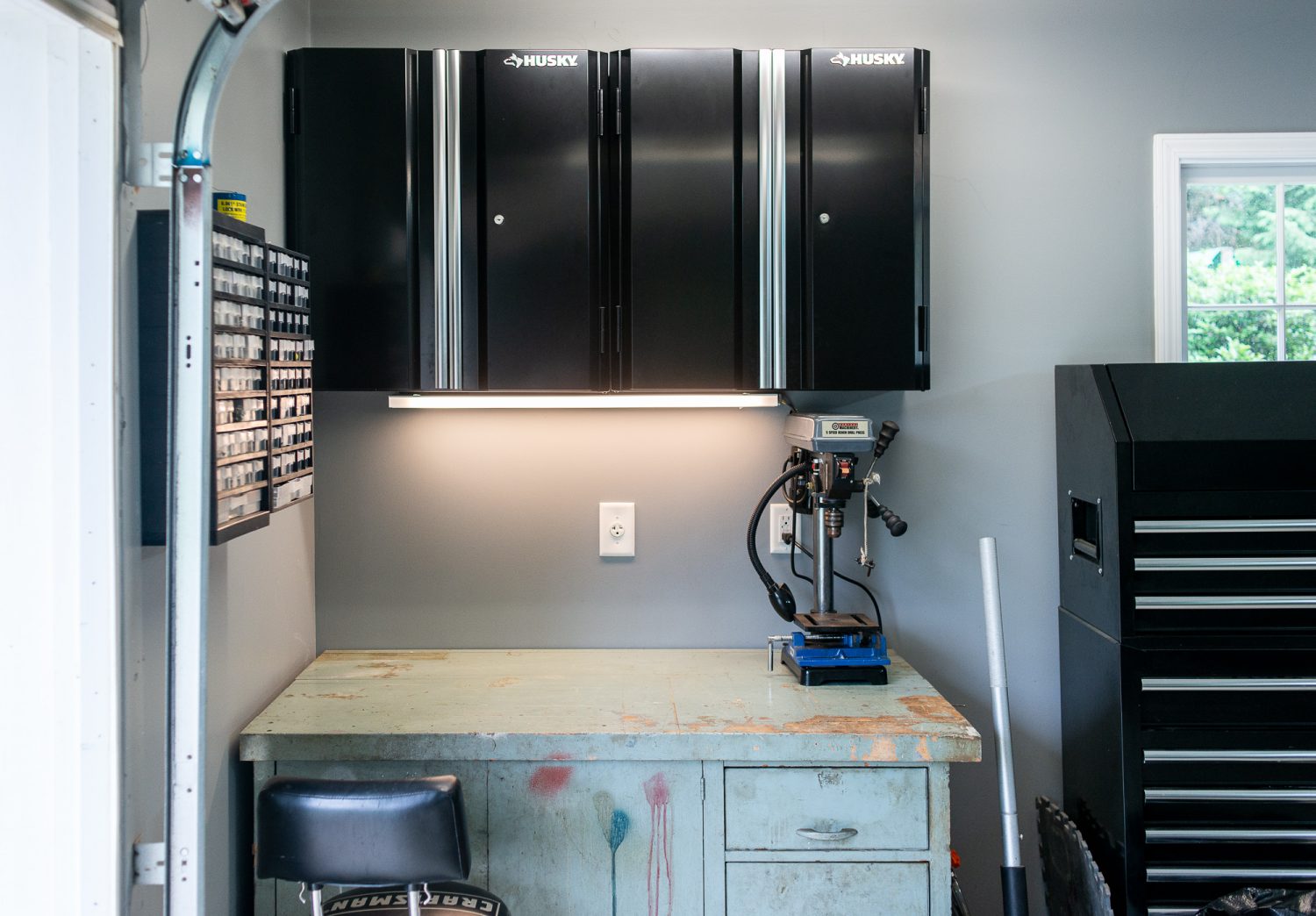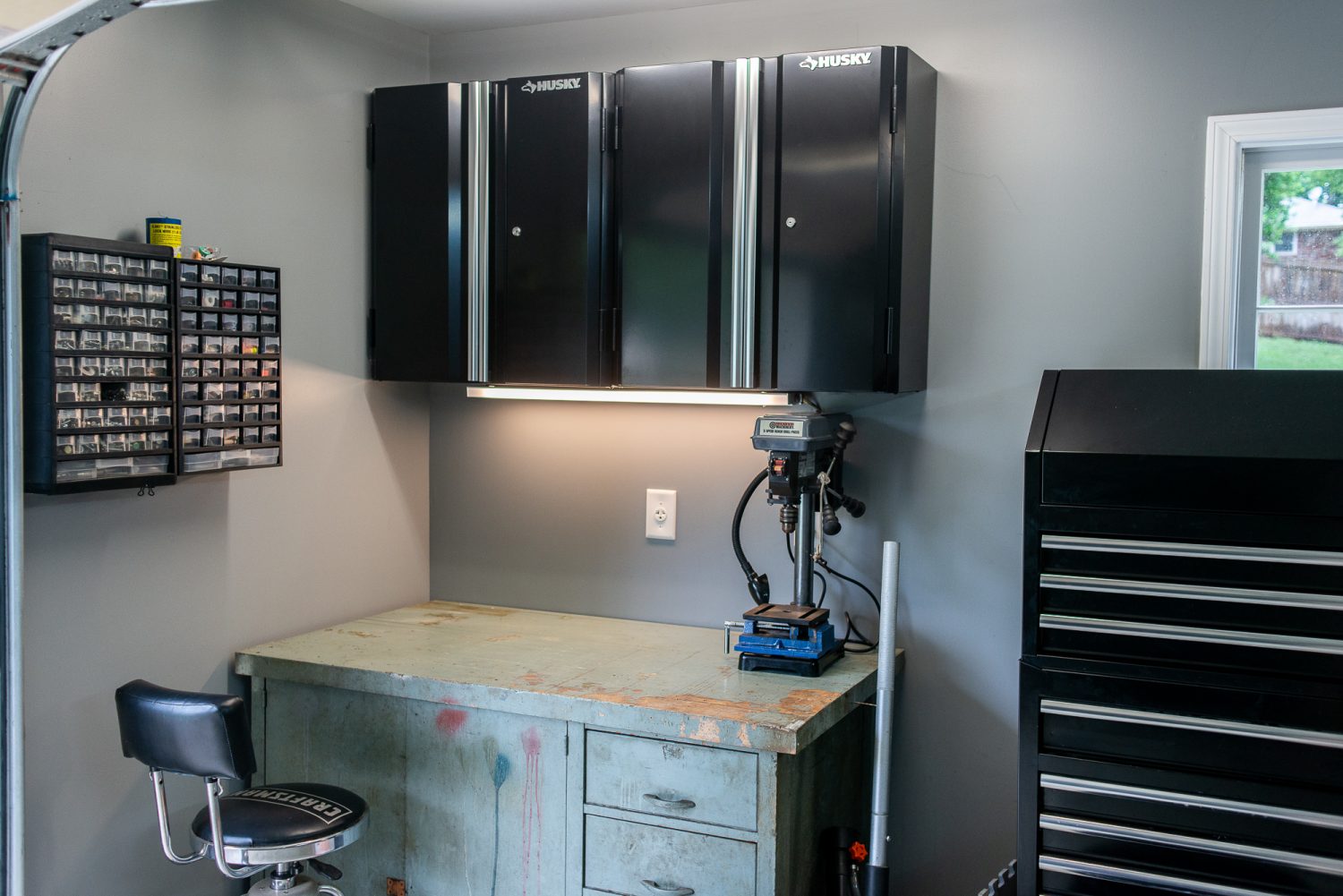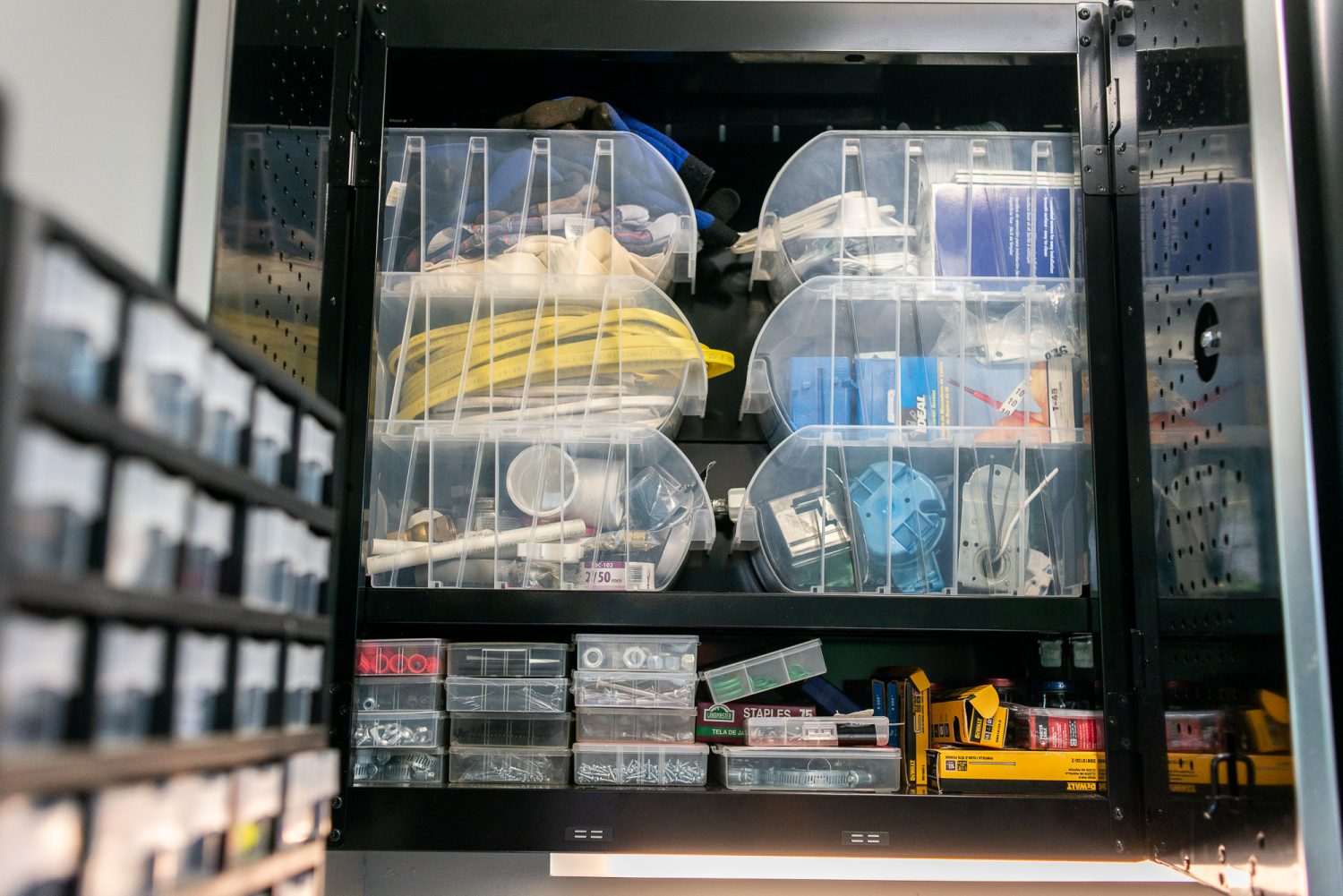 I've got lots of random stuff to store in these cabinets, so I went with these stacking bins from Harbor Freight.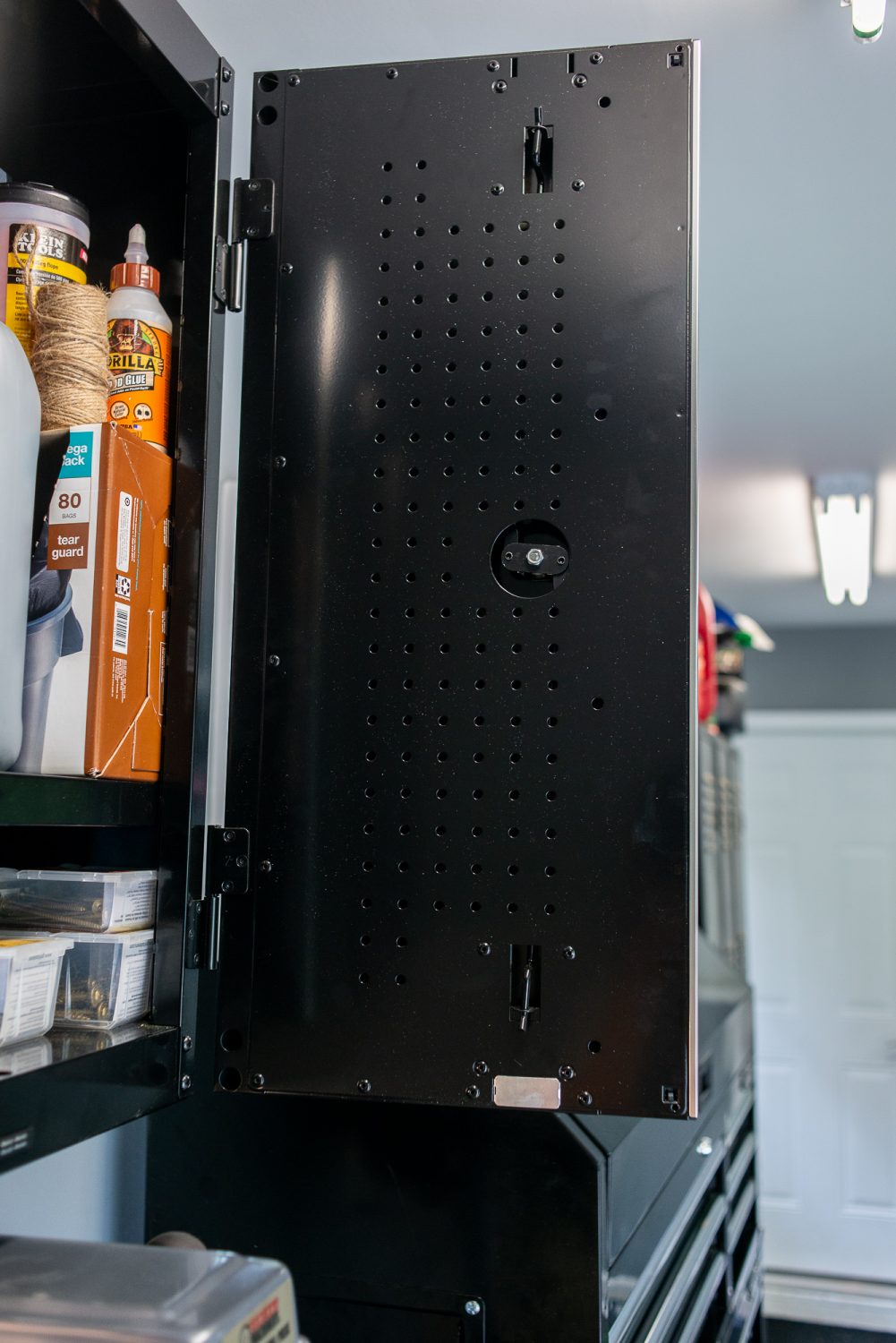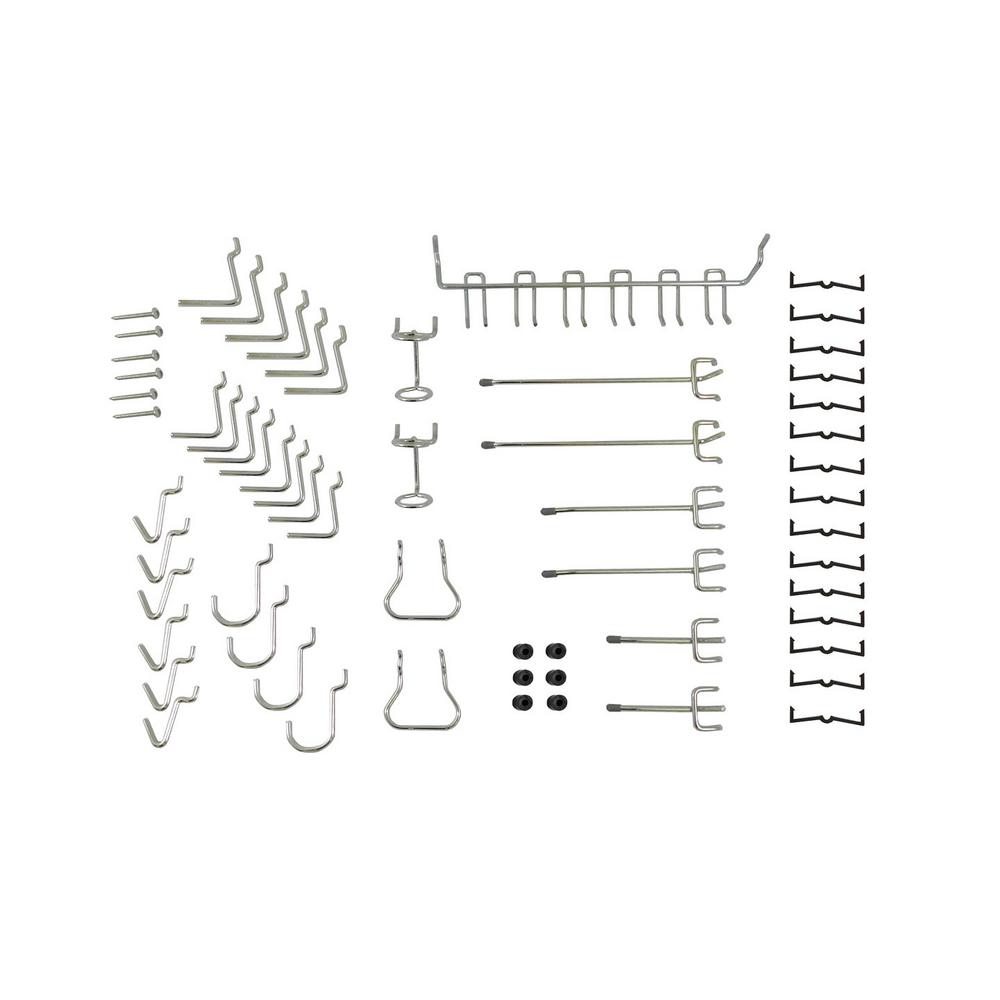 Not sure if I'll end up using the peg board, but it's a really nice option.
Home Depot, of course, has an entire slew of pegboard options.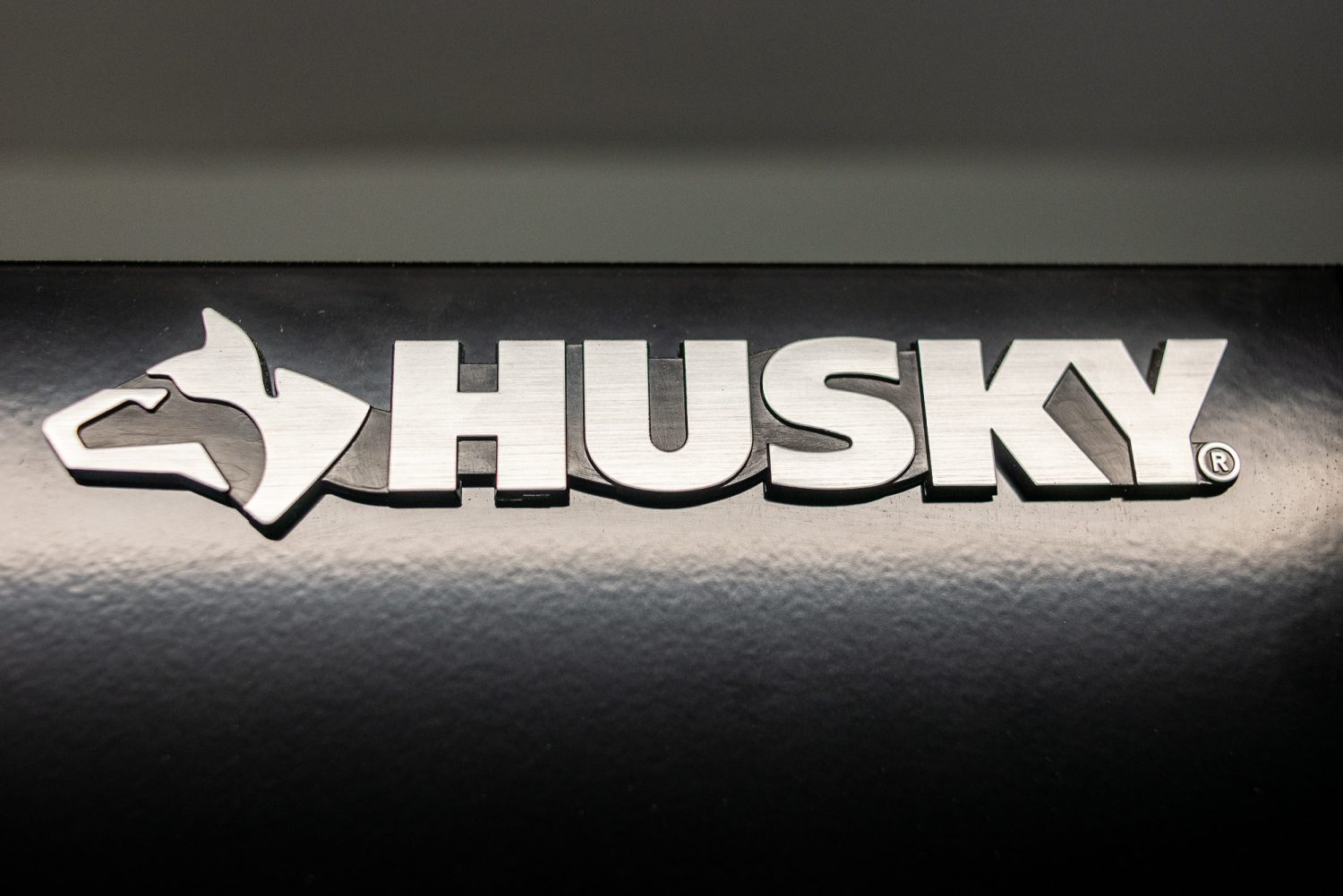 ---
*This post contains ads and/or affiliate links. I may be compensated by advertisers. Read more here.
---