New House Know-How, p3 | Episode 008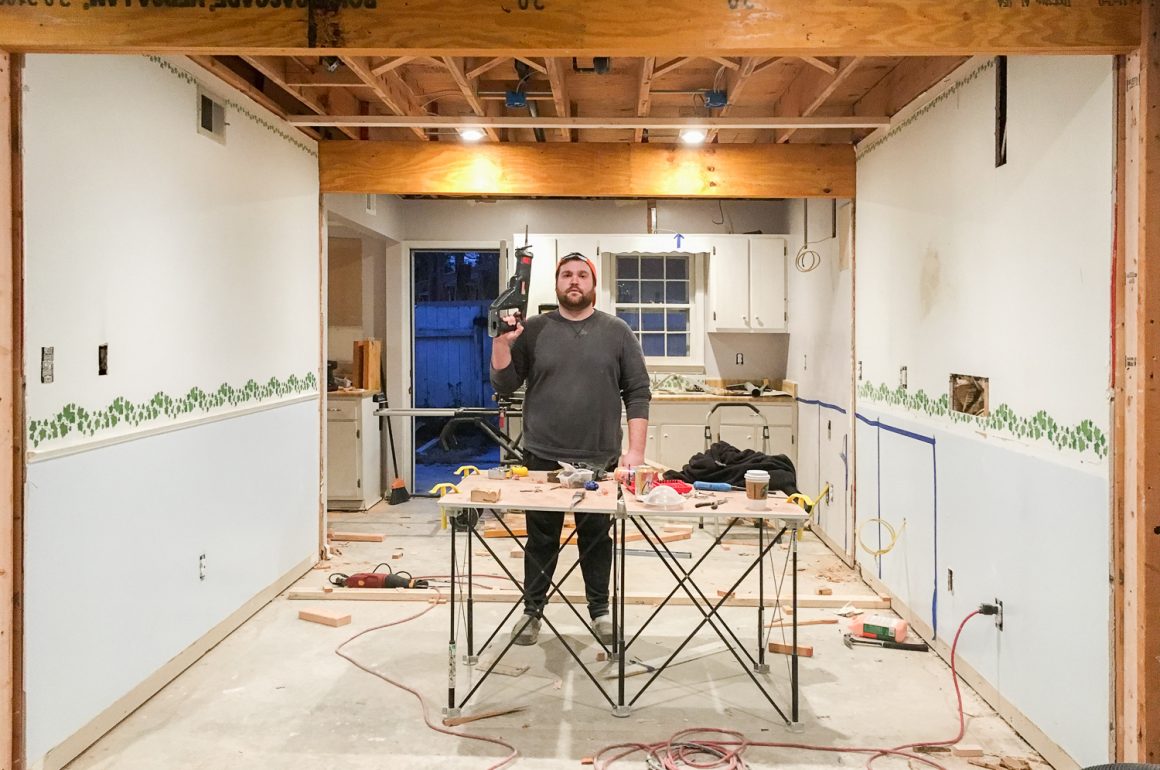 Last Updated on April 7, 2020 by Tim Harman
We're rounding out our New House Know-How series this week with special guest, James. He's a good buddy of ours and new homeowner. Listen in as we discuss his renovation woes and triumphs. James is a You can, man. success story with his freshly acquired DIY skills. We talk everything from load-bearing walls to bacterial meningitis. It's a doozy.
Dave and Tim helped James with his load-bearing walls project at his new house. The image above is James just after we owned those two walls and had removed the temp walls. You can, man!
BONUS SEGMENT
---
James took the wheel on our bonus segment with, Guess What This Medical Jargon Means.